Billboard Lighting Design
Billboards have been around it seems forever, and you can't avoid them.  Advertisers love to light them up at night so that you cannot miss their message.  However, billboards can be a major contributor to light pollution depending on their lighting design, with bottom-lit billboards being the worst.  You have all seen the glow of billboard lights on the bottom of a cloud at night. Isn't it a shock to see how much light is wasted into the night sky by bottom-lit billboards?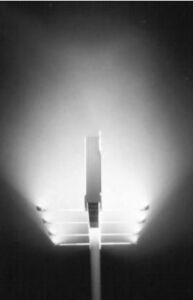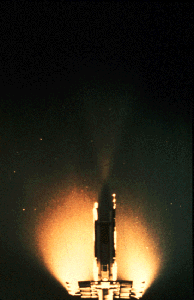 A top-lit billboard with well-shielded fixtures is easy to see at night, saves energy, and contributes little to no light pollution or light trespass. Top-lit billboards cause no visual problems to drivers, provide more direct sign lighting, save money, and help keep unwanted light out of the sky. A well-designed top-lit billboard is less expensive to run with a 2700K LED lamp and provides more than enough light to give the billboard easy visibility.
You can see top-lit billboards locally on Blanco Road along the Camp Bullis boundary, as part of the Camp Bullis Dark Sky Zone.  This zone was created to preserve the night sky for medical and military nighttime training.
Top-lighting does not cause objectionable shadows on the face of a billboard during the daytime. Top-mounted fixtures are not more difficult to service than a bottom-lit billboard, and with the 15 years plus lifespan of 2700K LED lamps, the light fixtures are virtually maintenance-free.  All newly installed billboards should be top-lit. Existing billboards can and should be retrofitted with the new modern top-mounted LED 2700K fixtures. Many electric companies even offer rebates for lamp upgrades for energy savings and to satisfy dark sky policies as more and more cities adopt dark sky ordinances.
The promotion and installation of "top-lit only billboards" will not be easy, but what a worthwhile, night sky saving goal!
Get Involved
Protect your community from Light Pollution!
The Comal County Friends of the Night Sky was formed in March, 2020 by a group of concerned residents who first met using Zoom. We are working on several initiatives to facilitate night sky friendly lighting in order to preserve and improve the stunning night sky of the Texas Hill Country and Comal County, TX.
Learn About Upcoming Events
Subscribe to our Newsletter to keep up with our upcoming events!